Gudhurr Cards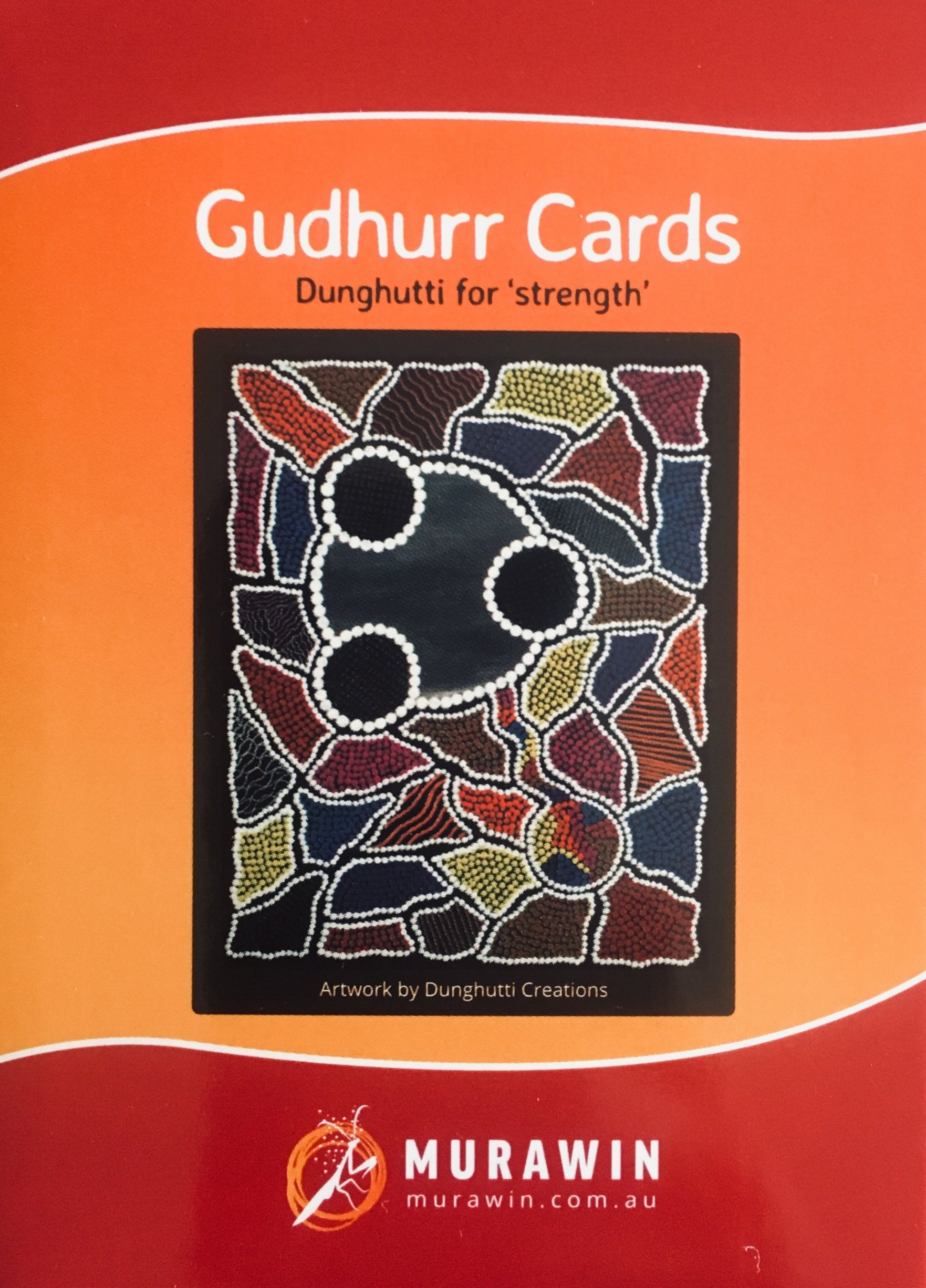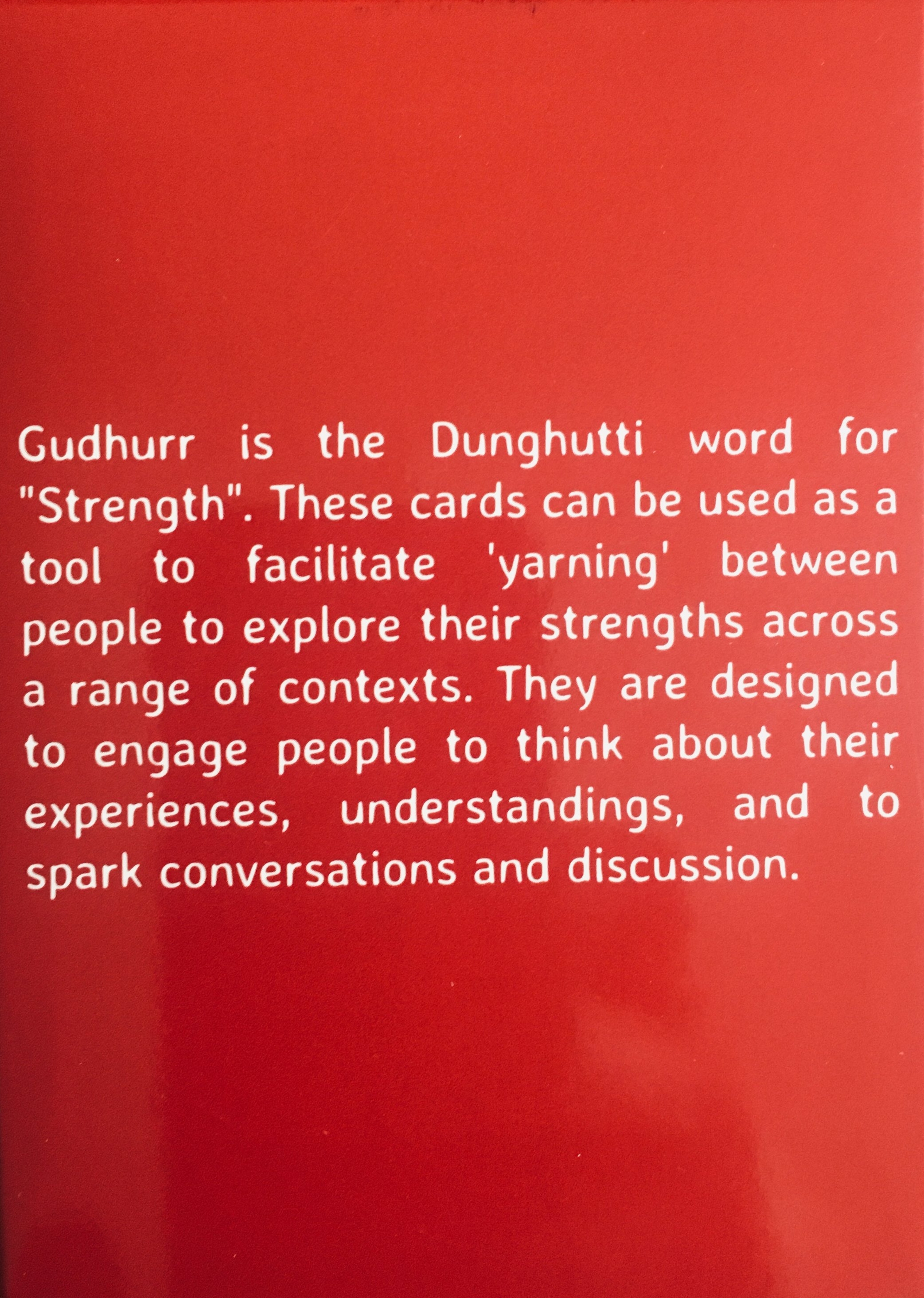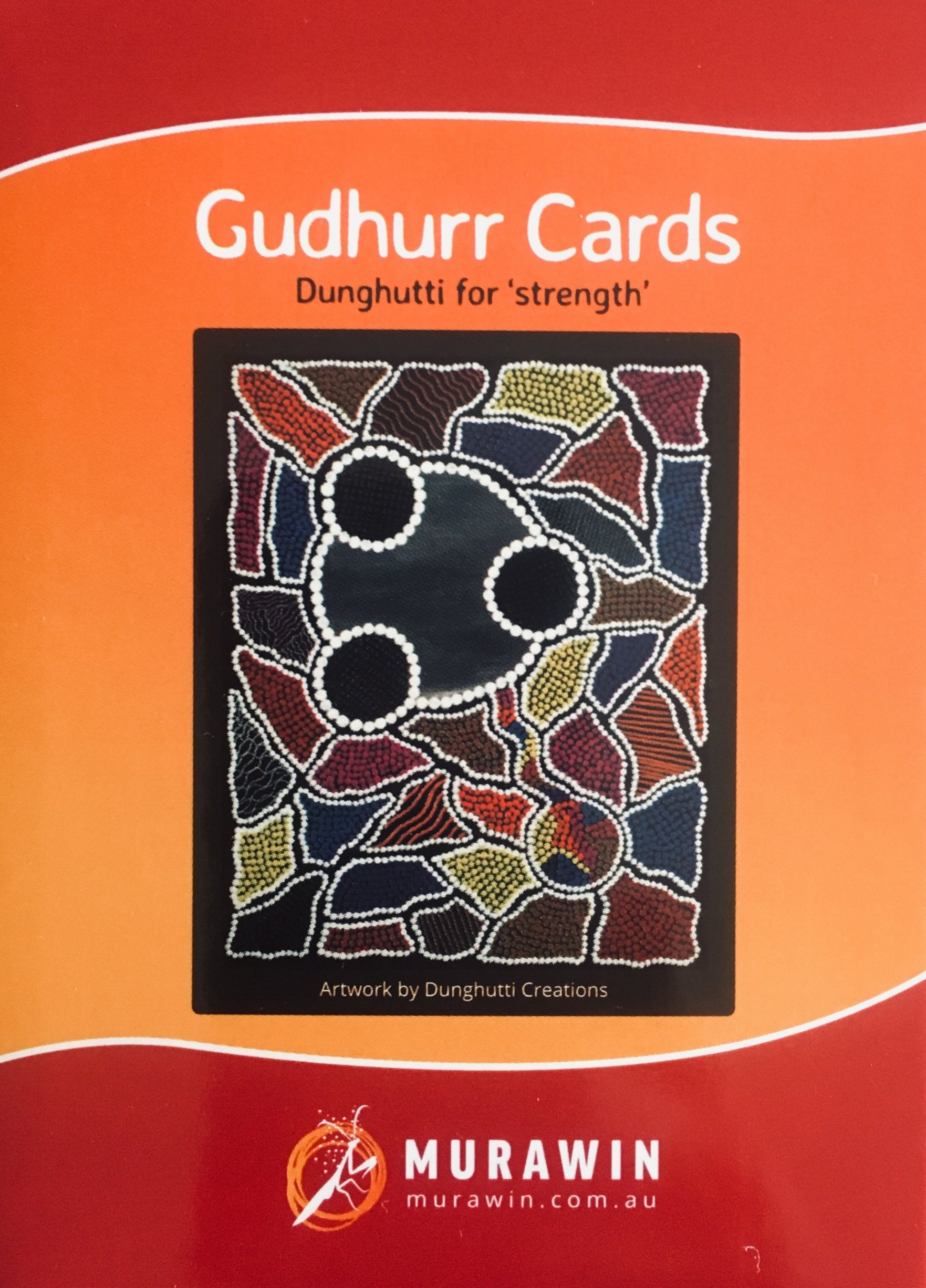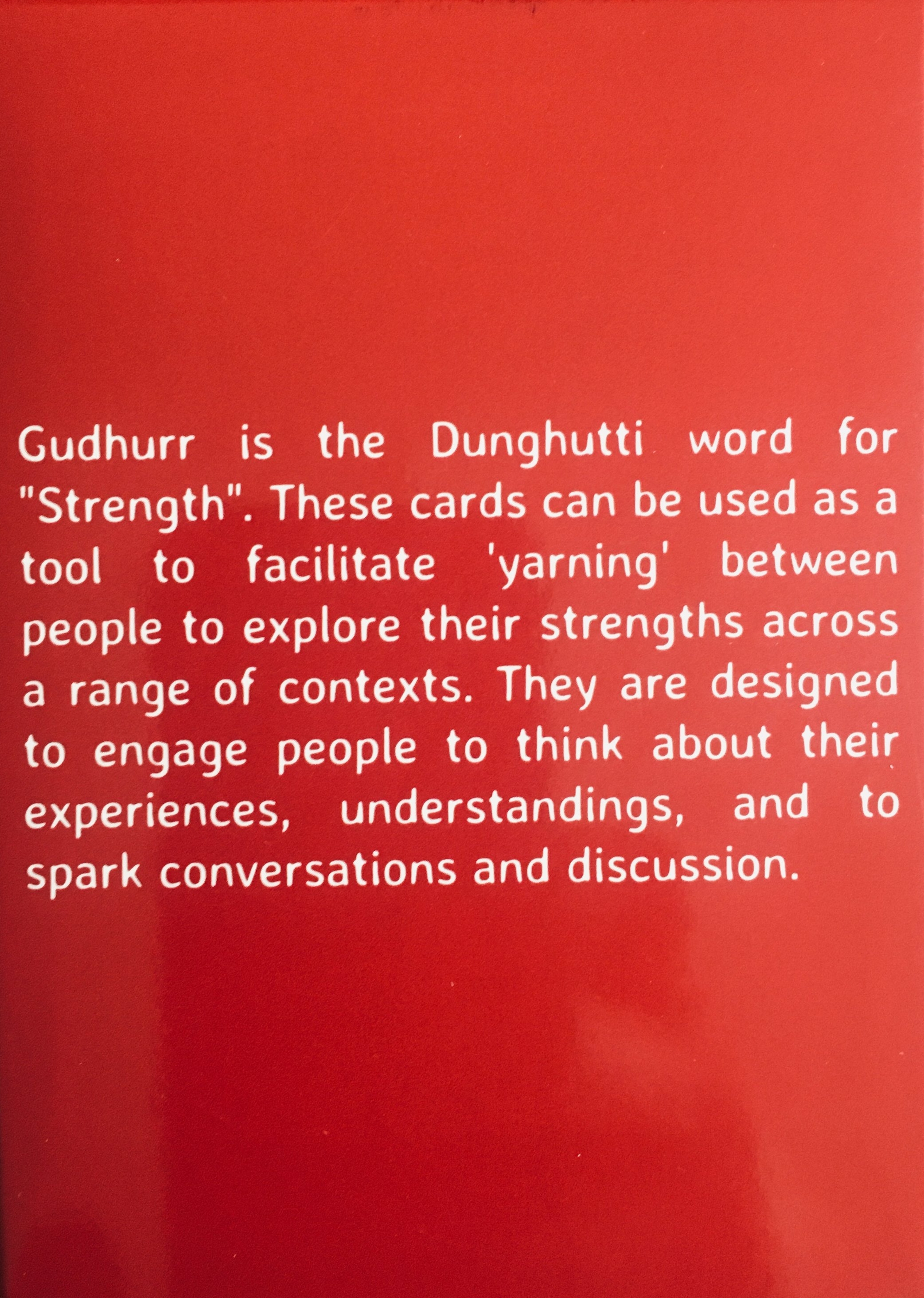 Gudhurr Cards
Gudhurr Cards: A Facilitation Tool
One of Murawin's specialities is facilitation, and particularly cross-cultural facilitation and Indigenous engagement. In our work, we often use 'tools', to help engage people. This is why we have developed our very own set of gudhurr cards!
Gudhurr is the Dunghutti word for "strength". These cards can be used as a tool to facilitate yarning between people to explore their strengths across a range of contexts. They are designed to engage people to think about their experiences, understandings and to spark conversations and discussions.
Each pack is a set of 25 and each card is printed on high quality 350gsm art board.